In the Community
OMEGA Federal Credit Union realizes the importance of giving back to the community we serve. Our employees are eager and proud to help various local non-profits.
 Tree Pittsburgh
Tree Pittsburgh's mission is to protect and restore Pittsburgh's urban forest through
community tree planting and care, education, and advocacy. OMEGA employees have volunteered with Tree Pittsburgh several times planting trees around the city and helping out with mulching and maintenance. More more information on all of the great things that Tree Pittsburgh does or to volunteer with them click here
Light of Life Mission
Light of Life is a mission organization that provides  shelter for  the homeless and food for the hungry, and will help the poor, addicted, abused and needy rebuild their lives. OMEGA representatives helped the Mission organize donations to prepare for their new location to open. For more information about Light of Life, click here.
Meals on Wheels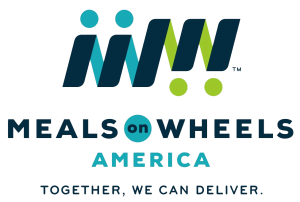 The Meals On Wheels Association of America is the oldest and largest membership organization supporting 5,000 National Senior Nutrition Programs that operate in all 50 states and U.S. territories. This program is supported by over 2 million volunteers  and delivers a nutritious meal, a warm smile and a safety check that helps keep 2.5 million seniors healthy, safe and living independently in their own homes. OMEGA employees assist in the kitchen and also delivering meals to area residents.  For more information on Meals on Wheels, click here.
 North Hills Community Outreach
OMEGA Representatives assist in both the Loaves and Fishes and the North Boroughs Pantry. On average, the NHCO pantries provide healthy food to nearly 500 families each month. Anyone who meets income and residency requirements is eligible to use NHCO's food pantries. For information about NHCO, click here.
Western PA Conservancy                                                                                
OMEGA employees along with students from Vincentian Academy  planted flowers at the garden on McKnight Road by McIntyre Square. The Western PA Conservancy along with its volunteers plant over 200,000 flowers and plants annually in their community gardens. For more information about The Western PA Conservancy visit them on-line at: www.waterlandlife.org
St. Sebastian Parish                                                     
OMEGA FCU was a sponsor of the annual St. Sebastian Parish Festival.  OMEGA employees volunteered in a game booth during the week long event.  The festival is wonderful community event that provides fun and activities for all ages.
Northland Public Library                                                                                
Volunteers are participating in the summer reading program to help maintain the reading levels of area children over summer break. To learn more about the summer reading program and other excellent programs visit http://www.northlandlibrary.org/.
The YMCA of Greater Pittsburgh                                                                      
OMEGA volunteered at the annual YMCA "Sprint" Triathlon that was held in North Park on Sunday, August 8th. The Y of Greater Pittsburgh is a 501c(3) charitable organization dedicated to nurturing the potential of every youth and teen, improving our region's health and well-being and providing opportunities to give back and support our neighbors.
Toys For Tots
Employees and members of OMEGA hosted a toy drive to benefit Toys For Tots. The mission of the U. S. Marine Corps Reserve Toys for Tots  Program is to collect new, unwrapped toys during October, November and December  each year, and distribute those toys as Christmas gifts to less fortunate children in  the community The primary goal of Toys for Tots is to deliver, through a  new toy at Christmas, a message of hope to less fortunate youngsters that will  assist them to become responsible, productive, patriotic citizens. http://toysfortots.org/default.aspx
Bethlehem Haven
Bethlehem Haven's vision is to end homelessness through collaboration with the
community and the people we serve. Bethlehem Haven is a Women's Shelter in Pittsburgh and provides shelter, counseling and job assistance to local women. OMEGA Employees spent the day at the shelter preparing and serving food and visiting with new friends. http://bethlehemhaven.org/
Northside Common Ministries
OMEGA employees and members hosted a food drive to benefit people in need who are served by the Ministry. Northside Common Ministries is a non-sectarian, non-profit, community-based organization established in 1982 by a collaboration of 30 local churches to meet the increasing needs of the homeless population. http://www.ncmin.org/
 Mario Lemeiux Foundation 6.6K Run/Walk.   
Employees volunteered at water stations during this annual run/walk event. The Mario Lemieux Foundation raises funds for cancer research and patient care, as well as Austin's Playroom Project, an initiative that creates playrooms for children and families in medical facilities.  www.mariolemieux.org
WDVE Rocks Children's Radiothon
Volunteers from OMEGA answered phones during the annual WDVE Rocks Children's Radiothon.  This is a wonderful annual event to raise funds for UPMC Children's Hospital, a life changing facility for children with many types of illnesses and medical needs. To learn more about UPMC Children's or to donate, click here.
Anchorpoint Counseling Ministry
Anchorpoint Counseling Ministry is a local non-profit organization dedicated to providing various types of counseling services to area residents.  Representatives from OMEGA volunteered at Anchorpoint's annual golf outing. To learn more about the services offered by Anchorpoint or to donate/volunteer, please click here.
Lawrenceville United Corporation
OMEGA participated in a community clean up day on the streets and flower beds of Lawrenceville. Lawrenceville United (LU) is an inclusive, resident-driven community–based non-profit organization focused on improving quality of life of Lawrenceville residents and stakeholders through community engagement and advocacy, community restoration and beautification, and community planning and development. Visit their website to get involved.
Highmark Walk for a Healthy Community
The Highmark Walk for a Healthy Community is an annual fundraising walk that benefits local health and human service agencies. Highmark Inc. underwrites the cost of the walk so that 100 percent of the money raised by walkers goes to the participating organizations. OMEGA employees walked to benefit the North Hills Community Outreach.
Animal Friends
Animal Friends, a premier companion animal resource center, is committed to nurturing and promoting the animal-human bond through outreach, education and therapeutic programming and creating a community where our relationship with companion animals is guided by compassion.  Their mission is to ensure the well being of companion animals, while ending overpopulation, abuse and unwarranted euthanasia. OMEGA employees assisted with sorting donations and organizing the supplies of the center.
Woodlands Foundation
The Woodlands is a non-profit organization dedicated to enriching the lives of children and adults with disability and chronic illness. Using its fully accessible and barrier-free facilities, the Woodlands' programs enable participants to experience social, cultural, environmental, recreational and spiritual growth. OMEGA assisted the Woodlands by cleaning up and landscaping the outdoor spaces to prepare for upcoming camps. Click Herefor more information about the Woodlands.
Animal Rescue League
The Animal Rescue League Shelter & Wildlife Center (ARL)  helps all animals in need, regardless of species or breed. They care for and find permanent, loving homes for dogs, cats and other companion animals. There is no time limit and they keep all healthy and friendly companion animals until they are adopted. At our Wildlife Center, we rehabilitate wild animals native to Pennsylvania that have been harmed or displaced by encounters with man. We are the only shelter in the region that takes in and cares for both wild and companion animals.  OMEGA helped ARL by building hutches and shelters at the wildlife center. Visit the ARL website for information or to find animals to adopt.
United Way
United Way improves lives by
mobilizing the caring power of communities around the world to advance the common good. The United Way's goals are  to make every child in every country  have a good education, every citizen feel financially stable, and every community healthy and strong. OMEGA assisted in the United Way's Day of Caring by teaching area youth how to be a caring person and give to those in need.  Visit the United Way websiteto see how you can get involved too.
Sunrise of McCandless
Sunrise of McCandless offers a resident-centered approach to senior living, focused on 
meeting individual needs and preferences of our residents.  We offer Personal Care  Services, An innovative program for seniors with early memory loss, and our Reminiscence Neighborhood for seniors with more advanced memory loss.  At Sunrise of McCandless we champion the quality of life for seniors by offering the ability to age in place in a comfortable environment. OMEGA volunteers enjoy running the daily activities program for the residents a few times each week throughout the year. For information about Sunrise, Click Here.
Treasure House Fashions
Treasure House is a women's clothing resale shop where not only do shoppers feel good about finding notable brand bargains, but they know their purchases help provide clothing for women in transition or crisis.  It's shopping with a mission! OMEGA employees recently helped Treasure House organize their new location and get ready their semi-annual sale event.  Click here  for more information about Treasure House Fashion and find out how you can support their cause.