Branch Locations
North Hills Branch
206 Siebert Road
Pittsburgh PA 15237
412-369-3800
Toll Free: 1-800-496-8728
Fax: 412-369-3875
Mon – Wed – Thurs: 8 AM-4:30 PM
Tues: 9 AM-4:30 PM
Fri: 8AM-6PM
Sat: 8 AM- Noon
Wexford Branch
10455 Perry Highway
Wexford, PA 15090
412-369-3800
Toll Free: 1-800-496-8728
Fax: 724-759-7639
Mon – Wed – Thurs: 8 AM-4:30 PM
Tues: 9 AM-4:30 PM
Fri: 8AM-6PM
Sat: Closed
Bloomfield/West Penn Hospital Branch
(NON-CASH BRANCH)
4800 Friendship Avenue
First floor
Pittsburgh PA 15224
412-578-4102
Fax: 412-578-4940
Mon and Fri: 8 AM – 4 PM (Lunch 12:30- 1:PM)
Beaver Avenue
(Duquesne Light Employees only NON-CASH Branch)
2515 Preble Ave
Pittsburgh, PA 15233
412-369-3800
Fax: 412-321-1352
Tuesday – Friday 9 AM- 4:00PM
---
SURCHARGE FREE ATMS
Just be sure to use a surcharge free ATM to avoid those pesky fees. 
We hare partnered with PNC locally so that our members can use their ATMs for no charge. To find a PNC ATM near you Click Here.  We also offer surcharge usage at all CU$ ATMs and they can be found Here.
For ATM Deposit Instructions Click Here
---
SHARED SERVICE LOCATIONS
OMEGA FCU also offers convenient account access at over 5000 shared branches nationwide including over 30 locations in the Pittsburgh area.
We know how important it is for you to be able to take care of your financial business when you are on the go, even if one of our branches isn't nearby.  That's why OMEGA FCU is part of the CO-OP Shared Branching network.  By sharing branches with hundreds of credit unions across the country, you can conduct transactions in branches of participating credit unions, just as if you were in an OMEGA FCU branch.
You can conduct these transactions at a shared branch: Make a cash withdrawal, deposit a check, make a loan payment, transfer money between accounts and more!
There is no charge to u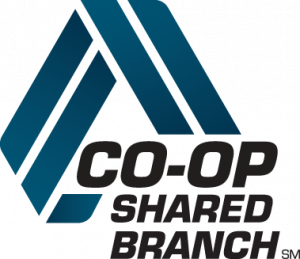 se this service.
All participating credit unions display the CO-OP Shared Branch logo.
To find a shared branch near you, call 1-888-SITE-CO-OP (888-748-3266), click here or download an application for your Apple or Android smartphone.