OMEGA@HOME Online Banking
OMEGA FCU offers an array of convenient electronic services to make your financial life stress-free while saving you money!
To enroll in Online Banking now Click Here.
OMEGA FCU's online Banking System – OMEGA@Home – allows our members to transfer funds, view account history and balances, withdrawal funds and more all with the click of a mouse from the convenience of your home or office! Once enrolled, you may also sign up for our additional Free electronic services that include:E-statements, Bill Pay, Enotices, Mobile Banking and Money-$-Manager, our personal financial management tool. Directions on how to sign up for these valuable services are below.
e-Statements
Instead of receiving paper statements, go green and sign up for e-Statements. When your statement is ready for viewing, you will receive a secure email notifying you it is available in online banking. Why wait for the mail? You can have your statement securely delivered the first of the month! To view a how to video for e-Statements Click Here
E-Notices
Easily receive all important notices online with E-notices.  E-notices decreases mailing time and saves the environment.  Available notices include:  Tax Forms, Share CD maturity notices, NSF notices, Loan notices and more.
Bill Pay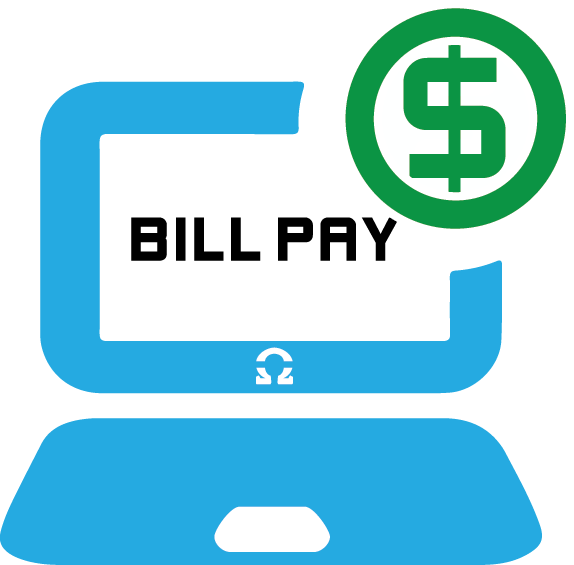 The easy and money saving way to pay your bills! No more stamps, trips to the mailbox or checks needed. Simply input your merchant's payee information and pay your bills. It is that easy! To view a how to video on signing up for Bill Pay Click Here
Money-$-Manager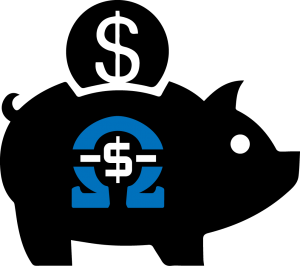 Our Personal Financial Management Tool, Money-$-Manager, makes it easy to track spending, set financial goals and monitor all of your accounts to save time and money.  Every cent you earn and spend is categorized, graphed and charted so you can see a clear view of all your online financial accounts, even those at other financial institutions, at one secure place!  You can create budgets, track spending targets and set savings goals.  Take control of your finances and sign up for Money-$-Manager today!
Tell me more about Money $ Manager
Mobile Banking with Mobile Deposit
Secure, convenient, anytime access to your accounts from your mobile phone or mobile device. With Mobile Banking you can view account balances and transactions, transfer funds between your checking and savings accounts, pay your bills, deposit checks and more. Rest assure, your information is safe and secure. All you need to get started is an eligible account and a mobile device that can send and receive text messages and/or has access to the Internet.
Important – You must have online banking to access Mobile Banking with Mobile Deposit. After you sign up for online banking, you can download the OMEGA FCU Mobile Banking application you will find in the app store for your phone and use your home banking log on and password to sign on and access mobile banking.
Mobile Deposit
Point, Click, Deposit-It's that simple! Mobile Deposit allows you to snap a picture of your check with your smartphone or iPad and have it deposited right into your account. This convenient service allows you to save time and avoid unnecessary trips to a branch.
Steps to use Mobile Deposit
1. Log in to the OMEGA mobile app, click on "Deposit", then tap "Deposit Check"
2. Input the details of the deposit and follow the prompts to take a picture of the front and the back of the check (make sure you have signed the check)
3. After each image is taken, select "USE" to send the image or "RETAKE" to take a new picture.
4. Once you send the image, you will be asked to confirm the deposit amount to finalize the transaction.
For maximum security, the images are then validated to ensure image quality and the endorsement on the back of the check
**Maximum dollar amount per mobile deposit or per day is $2,500. Savings bonds and foreign items are not eligible for mobile deposit. Funds are normally received within three business days. Please keep the paper check until the funds are posted to the account.
Online Banking Enrollment Instructions:
OMEGA offers an extensive library of "How To" Videos showing detailed steps on how to enroll for our Electronic Services such as online banking, eStatements, Bill Pay, and Money Manager. To visit our "How to Video Library, Click Here. 
To enroll in or access online banking to obtain the additional electronic services listed above, Click Here.  This link will take you to the online banking home page. Then use the information from the "How To" library or follow the easy instructions below:
On the Home Banking page, click to enroll as a first time user.
Enter your member account number and your PIN (your PIN is the last 4 digits of your social security number OR your MOH banking pin), scroll down and "Agree" to the terms and conditions.
Next, you will be directed to a page to set up your log-in ID and password/security code and choose your security questions. After all field are completed, click "Submit" to finalize your enrollment.
Enrolling in eStatements:
While still logged into your OMEGA@HOME Online Banking account, Click the Self Service Tab.
Under "Additional Services", click "eStatements" and then click sign up. (Please be sure to disable your pop-up blocker, otherwise enrollment will not be completed.)
You will be directed to a new page of Terms and Conditions.  Once you click "I Accept", you will be directed to the eStatements page and a message will appear stating "there are no statements available at this time."  Once you get this screen, sign up is complete.
Enrolling in Online Bill Pay:
While still logged into your OMEGA@HOME Online Banking account, Click the Self Service Tab.
Under "Additional Services", click "Bill Payment" and accept the Bill Pay Terms and Conditions.
You can then set up your Merchant Accounts and make or schedule payments.  All payment options are listed under the Bill Payment Tab.
If you are making a first-time payment to a merchant through Bill Pay, please allow 5 business days to process the payment. All payments after your initial payment should take 2-3 days.
To make the switch even easier, Click Here to get a chart to help you move your bill pay accounts to OMEGA@Home Bill Pay.
To Enroll in Mobile Banking:
Search for the OMEGA FCU Mobile Banking App in the app store associated with your device and download it. Once downloaded, sign on with your online banking log on ID and password.
OR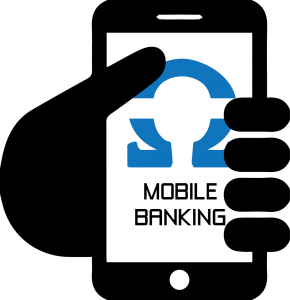 While still logged into your OMEGA@HOME Online Banking account, Click the Self Service Tab.
Under "Additional Services", click "Mobile Banking" and accept the Terms and Conditions by clicking "I agree."
Select the accounts you wish to manage with Mobile banking and then enter your cell phone number.
You will receive a text with a link to download the mobile app. Once downloaded, sign on with your online banking log on ID and password.
To Enroll in Money-$-Manager, Our Free Personal Finance Tool:
Once logged in to Home Banking, click on the Money-$-Manager Tab and Agree to the terms.   Money-$-Manager will then import transactions from online banking into Money-$-Manager so you can view your personal financial outlook.  You can also choose to import accounts and transactions from other financial institutions, set goals and budgets and much more.
To enroll in eNotices:
Once logged in to Home Banking, click on the Self Service Tab.  Go to Additional Services, Click on eNotices and agree to the terms. eNotices can be viewed when they become available
If you have questions about signing up for any of the above electronic services, please contact us at 412-369-3800.