Direct Deposit & Payroll Cards
---
With Payroll Deduction or Direct Deposit, saving money is easy! Have your entire check or a portion of your check – as little as $5 per pay – sent directly to your OMEGA FCU accounts before you even have time to notice! It is an easy and convenient way to manage your finances.
You can have your loan payments, deposits to your Club Accounts or to other family member accounts easily applied via Direct Deposit or Payroll Deduction. It is the safest and most convenient way to have your money deposited to your account.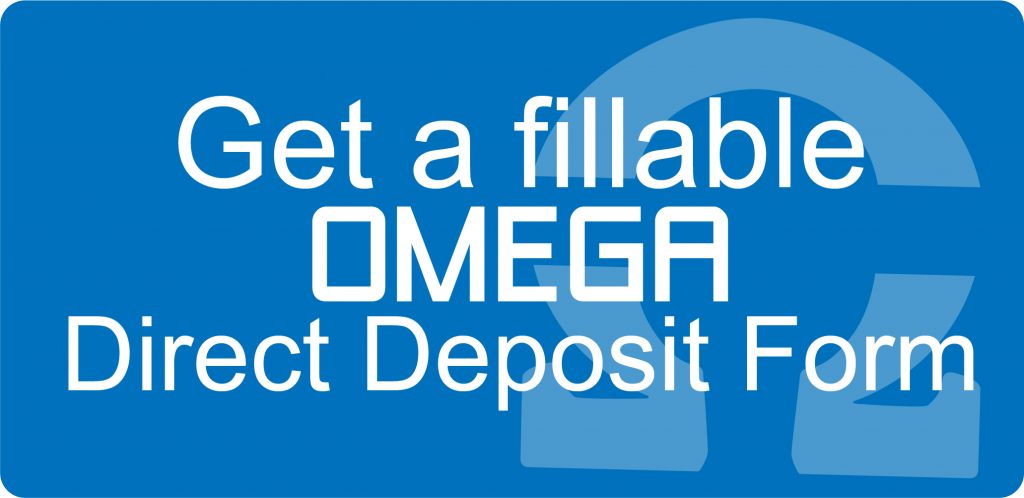 Your employer may require you to give them a voided check or OMEGA FCU's routing number in order to start direct deposit or a payroll deduction. Our routing number is 243083347.
Also check with your employer about company specific payroll forms. We accept payroll deposits from any company, not just our member companies. If you change jobs you can still keep your account active by setting up payroll deduction or Direct Deposit from the new employer. Once a member always a member!
Funds can come from any type of automatic deposit source – employer, pension or Social Security – and distributed to any account that you have at OMEGA FCU.
To sign up to have your Social Security Funds sent directly to OMEGA FCU, Click Here.
If you have payroll deposit questions call 412.369.3800